So you've done it, you've gone with the times and created an online presence for yourself through a web build. Is that it though? Will the time and money invested in this be enough to drive sales and conversions for your business? The short answer is no. Now that you're online, there's a number of steps you need to do, to "get your website out there."  To market it, to drive traffic and to get it ranking well on search engines such as Google.  Digital agencies such as ourselves use a number of digital marketing methods in collaboration together to get your website noticed and skyrocket it online.
Let's take a look at the digital marketing process and the steps taken to get your business noticed online:
Optimise Your Website Via SEO
In each given day, there are billions of searches on various search engines. Customers are searching for what YOU sell. Whether that's a product or service. This very second that you're reading this, people, around the globe are searching for your service. You might be asking yourself – how do I drive these customers to my website?
SEO is the game changer. Search Engine Optimisation drastically improves your presence online. Having your website optimised is the difference between having a dormant website and a fully fledged online successful business.
How does it work? There are methods used onsite and offsite so your website looks favourably in Google's eyes to make you rank better. This includes quality content via a blog that's updated regularly, link building and other metrics.
So, if these metrics are met so that your website gives off 'quality ranking signals' there's a high chance that you will rank in the top pages of Google for search terms related to your product or service.
Promote Your Website Through Social
You can use the tools of social media; Facebook, Twitter and Instagram to drive organic traffic to your new website without having to spend over the odds. For example, it is simple and easy to share new content on a website via the likes of the Facebook share button which drives traffic to that post and the website in general. There's so much to it, though:
Create an account for your business. Having a business profile on the likes of Facebook or Twitter creates a unique voice of what your organisation represents.
Understand your social audience. Which channel should you be active on to engage with your users?
The joy of Facebook means it covers most industries and online users so by creating a Facebook page and by starting an advertising campaign via this channel gives you the foundation to go on and drive new organic traffic to your online business.
Invest in Email Marketing
One other tool in the digital marketing armoury that is effective in reaching new customers is implementing an effective email marketing campaign. By following a number of considerations such as the subject matter, when the email is sent out, the frequency of emails, the content and tracking, you can further enhance traffic numbers to your website.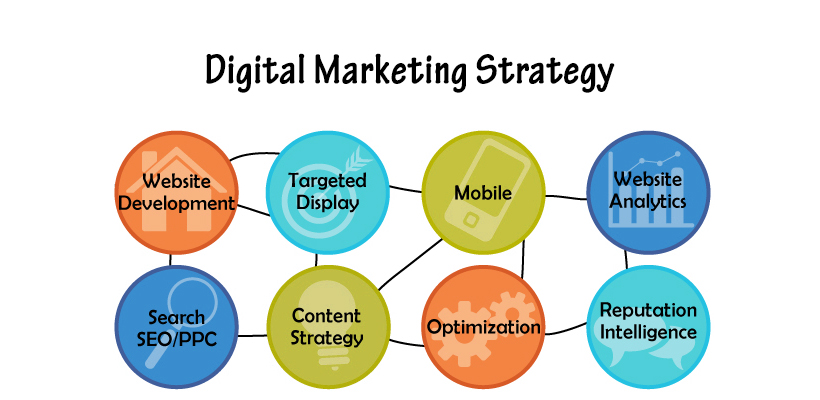 To Conclude
Once a website is built that's only the start. There's so much more to it. You're not going to buy a car without the wheels, are you? It's the same with a website. You need to encompass all the tools of digital marketing to get the most out of this investment.
Invest in SEO to optimise for mobile and desktop
Promote on Social
Email Marketing
We're AIMS Media. A full-service digital marketing agency who has the expertise and know-how to get your business noticed online. Please enquire via the contact form and we'll get back to you as soon as possible.