One of the hardest things in SEO is to lift a brand off the ground and make it visible in search engines like Google and Bing. Our job is not just to make it visible but it's also to generate large amounts of organic traffic too. This takes a lot of time, months in fact, sometimes longer.  You need to create great content, build authority and everything else in between.
Looking at large brands. Do they need SEO? They have so much brand equity some question the SEO investment in the likes of Coca Cola and Pepsi.
So let's look at whether established brands should adopt SEO.  Our job as search marketers isn't just about driving new visitors to your site. A lot of it is also to do with maintaining your organic traffic numbers and providing the best possible UX to those users.
On the face of it, why would Coca Cola waste money in SEO? The brand has a large domain authority and some might even say why would you search for a soft drink? It's true that brands like Coca Cola carry a lot of domain "trust", they have many citations and links throughout the web and yeah, people drink cola, they don't search for it.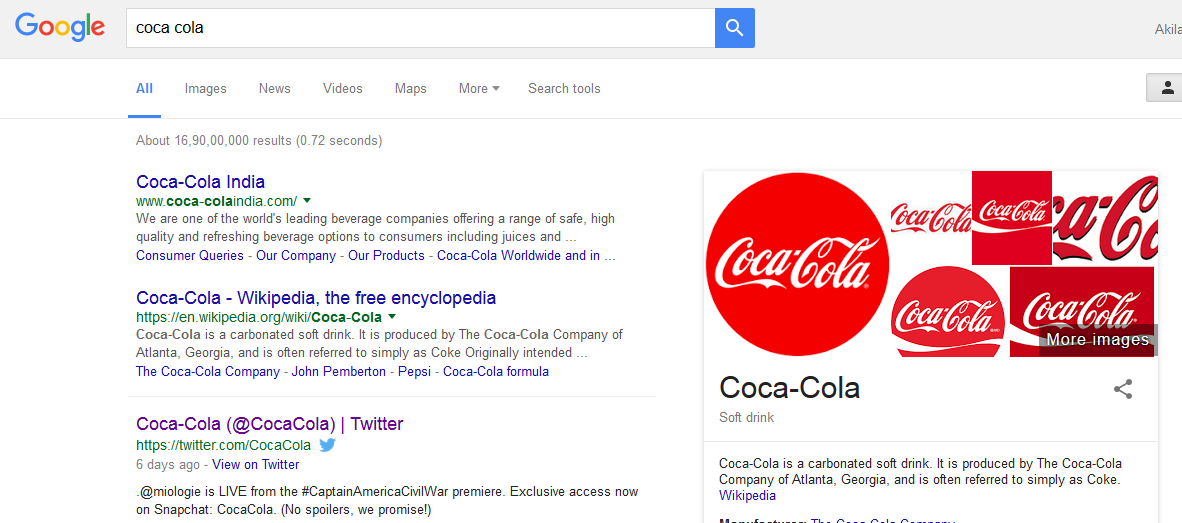 SEO Best Practices
The thing is though, SEO best practices are standard web best practices too.
As previously said, so much time is devoted to advertising by these brands. What do we want the customers who see these adverts do? Buy the service obviously. These brands advertise online and direct users to their site. A brand doesn't want a user landing on a broken link (404). As part of the webs best practices as well as SEO, it's imperative that there aren't any 404 link errors on a brands site as that increases the bounce rate.
UX Experience
Whether you're visiting a site for gig tickets, to find information, clicked through from another site, it's important that the loading time is fast. The UX experience needs to be right so the user journey doesn't end after one click.  Users are more likely to leave a site quickly if it takes more than 2 seconds to load a page. This can leave them with a negative image of the brand too.
The user journey needs to be slick. Someone doesn't want to have to click through multiple pages to find the information they want. The site architecture and navigation needs to be in line with SEO best practices. This way, there's more of a chance of a conversion.
These problems can arise with big brands too, they aren't immune to these problems.
Final Thoughts
So there you have it. SEO isn't just about building a brand or increasing visits to a site. SEO is also about ensuring a great visitor experience to a brands site and maintaining a brands visibility. This is important to new brands and established companies.
These tasks aren't just related to SEO, it's part of the web best practices so the user has the best possible experience.
Keep up to date on the AIMS Media blog or get in contact and we'll be happy to help.